News
Ahh, just right: The Goldilocks WiFi solution for small businesses
by Plume Product Team
May 2021
Are you a small business owner? Tell us if this sounds familiar: You're trying to find the right network solution for your business but you're stuck having to choose between residential WiFi and an enterprise solution. One is too small and restrictive for your business needs and the other is too big, complex, and expensive. You don't want to shell out a bunch of money for something oversized and over-complicated, but you do need more power than a home WiFi system offers. Even one as good as HomePass. Finally, there's a solution that's just right: Plume WorkPass.
Connectivity that's just right for small businesses
WorkPass is the first intelligent suite of Smart Office Services designed especially for small businesses, with a set of services and features that make it a Goldilocks-level solution:
Connectivity that adapts to your business
Every corner of your business needs just the right amount of WiFi coverage. Any more, and you end up paying too much. Any less, and you lose opportunities for productivity and customer engagement. With WorkPass, having a fast, reliable system that adapts to you is no longer a fairytale. Link is WiFi that learns based on how you use it and self-optimizes to meet the needs of your business. Need more coverage in the back office than in the bathroom? Link will make it happen. Using your tablet a lot more than your laptop? Link will adapt, ensuring your high-demand devices get the signal they need. The hardware is easy to set up, too. Instead of complicated network management, you can get your system up and running in less than 10 minutes and know that you're covered.
Management controls in the palm of your hand
Control your business from anywhere—whether you're in the office, working from home, or somewhere in between. Because work doesn't just happen on-site anymore. To keep your business running smoothly, you need the power to make network changes without stopping your whole day or running back to the office. With the easy-to-use WorkPass app, you can manage guest networks, check employee timecards, troubleshoot surprises, and monitor network usage—all from the palm of your hand. You can even update terms and conditions for customer usage and build personalized landing pages to greet people who log in to your network.
AI-powered security services
Cyber-attacks don't just happen to large enterprises and government organizations. As CNBC reported, 43% of cyberattacks are aimed at small businesses but only 14% of those businesses are prepared to address them. Specifically, small businesses can fall victim to malware, viruses, ransomware, and phishing attacks. That's why the Federal Communications Commission recommends having a secure WiFi network. We understand the importance of cyber-security, so we built it into the fabric of WorkPass. Shield, our AI-based security system, constantly monitors your network to protect your data and guard against cyber-attacks. Shield automatically blocks malicious content and tracks those blocks in real time, so you can easily view and manage them from the WorkPass app. The Secure Connect feature segments your network into three separate zones, managing access to critical devices at back office, employee, and guest levels. It even scans IoT devices for anomalies and quarantines suspected intrusions before a breach can occur—ensuring your data and devices are always safe.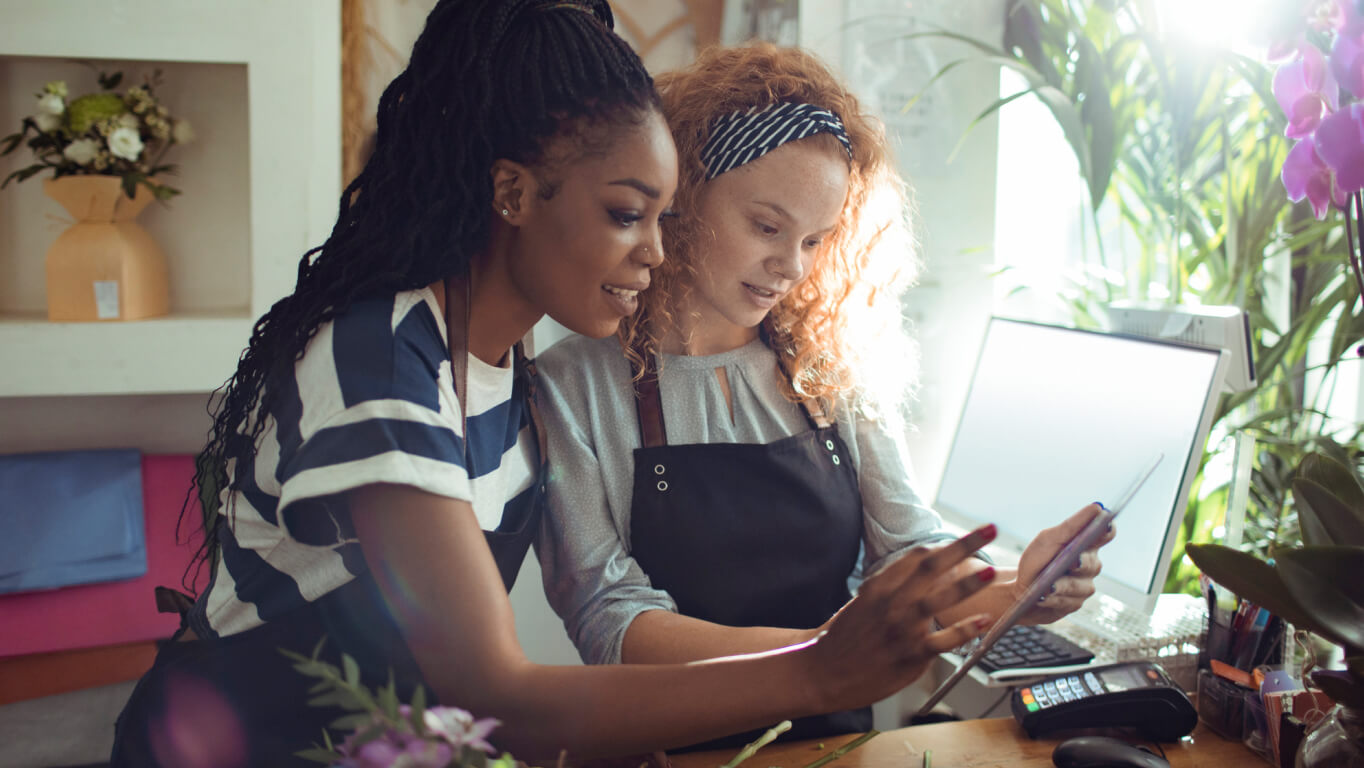 Real-time insights for business growth
Your network data doesn't just have to sit in the cloud. You can use it to better understand your customers and employees, and optimize your business to drive sales and productivity. Here are just a few ways you can do that:
Use Concierge to gather guest analytics and visitor behavior data. Turn these business insights into actionable strategies to boost engagement and revenue.
Want motion awareness for added peace of mind when you're not around? By turning your connected devices into motion sensors, Flow gives you that.
Create individual Employee Profiles with Keycard to access device-usage analytics, review timecard data to help with future scheduling, and increase workplace productivity.
WorkPass helps you see opportunities for improvement and take action on them, so you never miss a beat.
The key to small business success
In today's connected world, the success of your business is tied to the strength of the network it runs on. So why are small business owners still forced to settle for solutions that are just "okay" at best? Now, you have an option that's a perfect fit. With fast and reliable WiFi coverage, real-time business insights, an easy-to-use app, AI-based adaptability, and cyber-security services, WorkPass is your Goldilocks solution to non-stop connectivity and small business success. Find out why it's just right for you.